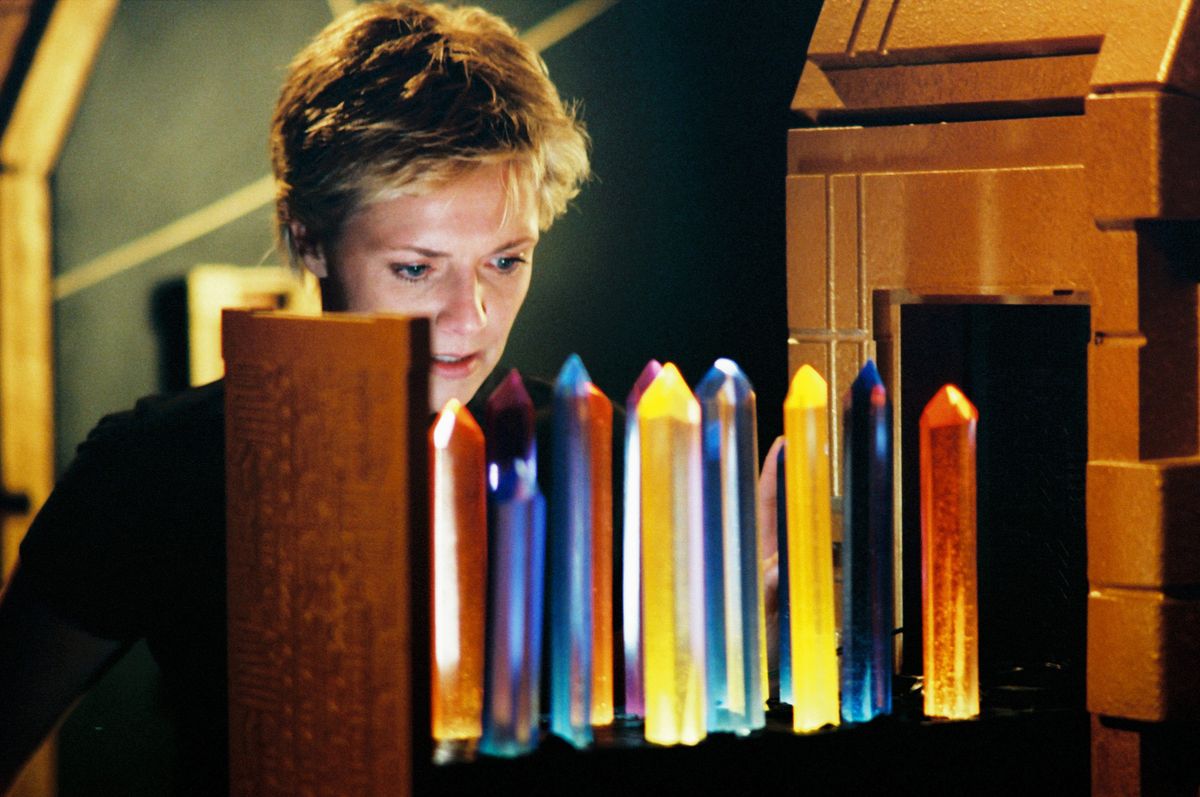 Everyone knows that crystals are special rocks that are formed when normal rocks absorb too much magical energy, but not everyone knows what crystals have to do with honey.
What is crystallized honey? Why does honey crystallize? Is it still good ? What magic powers will it give me after I eat it?
Don't worry, this is a very important topic and it stresses a lot of people out – you're not alone! Let's get started answering some of these vitally important questions!
What is crystallized honey and how do I know if my honey has crystallized?
You will be able to tell when your honey is crystallized when it becomes opaque and has a peanut butter like consistency. Crystallized honey is a naturally occurring process that results in a change in the texture and the colour of the honey – but nothing else – crystallized honey is still perfectly fine to eat, and some people prefer it to liquid honey as it is easier to spread on toast.
Creamed honey is a form of crystallized honey where the crystallization process has been controlled.
What is the crystallization process? Are the evil trolls in control of this process?
No, the trolls have no role to play with these crystals. The crystals you find in honey are a result of the chemistry of honey. Honey is a highly concentrated sugar solution – consisting of about 18% water and about 70% of different sugars (fructose and glucose). This combination makes honey what is known as a supersaturated solution – it contains more dissolved sugars than it should be able to hold. The sugars are looking to solidify and remove themselves from the solution. The crystallization process starts when the sugar finds a particle, such as a piece of pollen to attach to and crystallize upon, which leads to more sugars joining the crystallization party and soon the honey is turning from a liquid state to a crystallized state.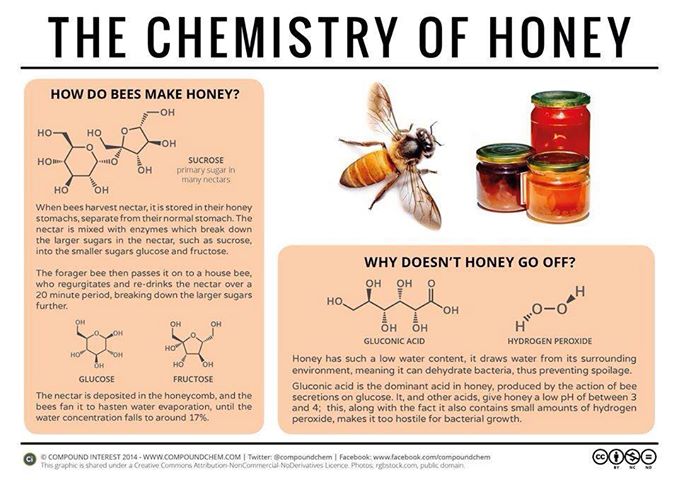 The speed at which the honey crystallizes depends on a number of factors, such as storage temperature, source of the honey, presence of magical amulets and the amount of small particles in the honey that could initiate the crystallization process.
Raw honey often crystallizes faster than honey you might buy at the grocery store – because it contains microscopic particles of pollen and propolis which act as seeds for the crystals to start forming. If your honey crystallizes, it is a sign of good, quality honey.
Many commercially sold honeys will not crystallize because they have been ultra-filtered during their processing.  Ultrafiltration removes all particles, and so these honeys contain no pollen and have a longer shelf life in their liquid form.  As a side note – many commercial honeys are blended from a variety of sources and may be adulterated with things like rice syrup – if you are interested in the global 'honey laundering' scandal, you might want to check out a series called "Rotten" on Netflix that goes into it in detail.
Is it still good to eat?
YES! Definitely! Still 100% good to eat – in fact crystallized or creamed honey is the preferred format in many places. It's great as a spread because it won't drip off your knife, is easy to cook with and it re-liquefies as soon as you put it on anything warm.
Honey that is crystallized has not gone bad – in fact honey never goes bad.
If you prefer drizzling the golden liquid form of honey, over toast or into your tea – it is easy to turn crystallized honey back to it's liquid form. Just gently warm it and it will return to its liquid state. Putting your jar of honey into a sauce pan with some water and slowly warming it back up is a good way. Throwing it into a midnight fire and yelling incantations is neither required nor effective in dissolving these crystals.
What magic powers will these crystals bestow upon me?
Eating crystallized honey will give you +3 energy points. It's tasty and it will make your tummy smile. Other than that, not much really.
If you are looking for crystals that will make you feel magical, then Heisenberg's Blue Crystal is an option, or visit your local new age healing store. But, for the record, I think honey is your better option.
Stay Sweet,
E